Learn more about how we minimize the spread of infection and the risk of COVID-19 transmission
---
Infection control has always been a top priority for our practice. Our infection control processes are made so that when you receive care, it's both safe and comfortable. We want to tell you about the infection control procedures we follow in our practice to keep patients and staff safe.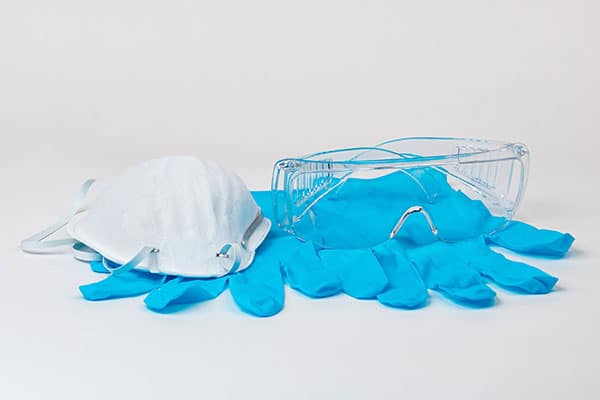 ---
---
Check-In and Check-Out Process
---
Wear a mask if you have one available, we can provide one if needed.
Call upon arrival –  636-561-4117. We will have you wait in your car until your room is ready for you. 
Strict social distancing practiced at all times pre- and post-treatment.

There will be a screening process that will take place that will include a questionnaire and temperature checks. A non contact infrared digital thermometer will be used for temperature checks.  

In order to comply with social distancing, we will not be allowing patients to be accompanied. Young children will be allowed to have one parent. 
---
Infection Control Protocols
---
Temperature screening via non contact infrared digital thermometer for patients and visitors prior to treatment
Pretreatment hand sanitizer and antimicrobial mouthrinse for all patients
We are cleaning high touch surfaces several times throughout the day
All staff will practice appropriate social distancing at all possible times
PPE worn by staff will include:

Mask
Gloves
Face shields
Air purifier present in centralized location
Our office follows infection control recommendations made by the American Dental Association (ADA), the U.S. Centers for Disease Control and Prevention (CDC), the Occupational Safety and Health Administration (OSHA) and the St. Charles County Health Department. We follow the activities of these agencies so that we are up-to-date on any new rulings or guidance that may be issued. We do this to make sure that our infection control procedures are current and adhere to each agencies' recommendations.
We look forward to seeing you and are happy to answer any questions you may have about the steps we take to keep you, and every patient, safe in our practice.